Surface America Announces Partnership with Landscape Structures on Surfacing Solutions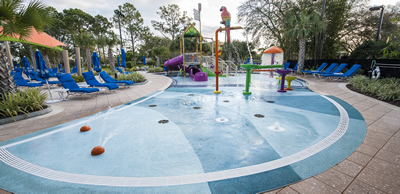 Landscape Structures Inc., the leading designer and manufacturer of commercial playground equipment, has partnered with Cheektowaga, N.Y.-based Surface America, the nation's leading playground safety surfacing company. Together, the companies will continue providing industry-best operations and installation excellence for playground and water play safety surfacing.
"We're proud to partner with Surface America," said Pat Faust, president of Landscape Structures. "Tapping into their expertise is extremely valuable for us as an organization. Our business approach aligns with Surface America's, and there is a great cultural fit."
Surface America has had long-term relationships with many Landscape Structures consultants, who will continue working directly with clients on the purchase of PebbleFlex® and AquaFlex® surfacing systems.
"Surface America is excited to partner with Landscape Structures," said Jim Dobmeier, president and founder of Surface America. "Our team of surfacing specialists and installers looks forward to continuing to deliver industry-best-quality products and services."
The PebbleFlex and AquaFlex surfacing systems use an advanced bond-in-place technology where engineered pebbles bond together to create surfaces that stands up to the demands of weather extremes and active use. The resilient surfaces, which can be personalized with colors or customized graphics, are designed to enhance the play experience.
Back to Articles & Projects »