Surface America features the most complete line of rubber playground surfacing systems in the world.
Our IPEMA-certified and ADA-compliant poured, turf & tile systems are best-in-class with proven coast-to-coast installation service.
PlayBound™ Poured-in-Place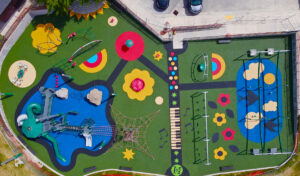 PlayBound™ Poured-in-Place rubber surfacing is the most-used safety playground surface and comes with the industry's longest warranty. Its recycled material components are sourced only from the USA. It has virtually unlimited design possibilities.

EverTop™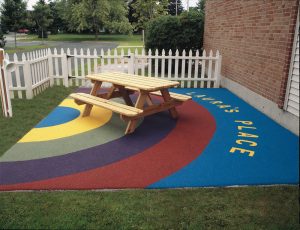 EverTop™ is the top surface of our PlayBound™ Poured-in-Place system, and is commonly used in play areas outside of equipment use zones and high-traffic areas surrounding playgrounds. It has the industry's longest warranty.

PlayBound™ TurfTop™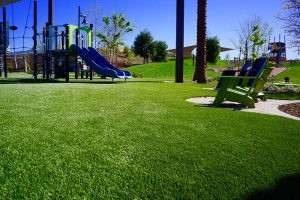 PlayBound™ TurfTop™ has a natural grass look with no maintenance and world-class toughness. It allows a free flow of water, so the playground can be used immediately following heavy rain. The resilient basemat provides great shock absorption.
UltraTile™ Play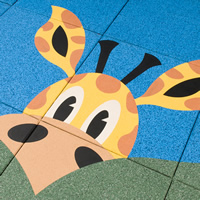 UltraTile™ Play is a patented product that combines an ultra-durable top wear layer and resilient underlayment – into one extraordinary rubber tile. Its expected life is more than 100% longer than other rubber playground tiles.