OUTDOOR SURFACING
Miracle League Baseball's exclusive partner for synthetic turf fields
Surface America is proud to be the exclusive partner for The Miracle League's synthetic turf baseball fields. Our Turf system features a low fiber height and tight gauge with dense, high-performance turf throughout the infield and outfield – including the bases, home plate and pitcher's mound. The surface delivers outstanding maneuverability to both players and mobility equipment.
Long-lasting materials and a comprehensive warranty
Miracle League Turf is made from post-consumer recycled materials that are long-lasting. It also has a perforated backing for optimal field drainage. Miracle League Turf comes with a 7-year warranty, one of the longest and most comprehensive in the industry.
Product Data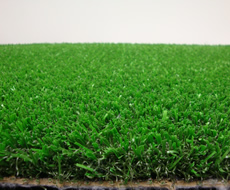 Synthetic turf, adhesive, seam tape
Partially or fully adhered
12' or 15' wide turf roll by custom lengths
Green, terra cotta and white turf – to simulate baseball field
Perforated backing for optimal field drainage
Made from post-consumer recycled materials
Industry's longest & most comprehensive warranty
All materials are made and assembled in the U.S.A.
Colors
Color(s) may vary slightly from samples shown.
Standard Colors
Green Turf
For grass
Terra Cotta Turf
For pitcher's mound, batter's boxes, and base paths
White Inlaid Turf
For batter's boxes, pitcher's mound, bases, baselines and coach's boxes