OTHER OUTDOOR
Surface America's DoggyTurf is ideal for high-wear pet applications like dog parks, kennels, and dog daycares. The porous system includes a rubber basemat for cushion, natural-looking synthetic turf, and pet-safe Envirofill (optional). It's comfortable for paws, stands up to the punishment of claws, and drains well for use immediately after heavy rains.
Always a mud-free playing surface
Minimizes pests and allergen exposure
No need for harmful chemicals & fertilizers
Very low maintenance
Optional infill reduces urine's odor by 99%
Non-toxic and completely reusable Envirofill®
The antimicrobial infill continuously helps prevent the growth of bacteria, mold, and mildew that can cause odors and stains. It's made of naturally-occurring sand and resists compression, promoting better drainage. It reduces urine's ammonia odor by 99%. It's warranted for 16 years, so it can be reused when you replace the turf.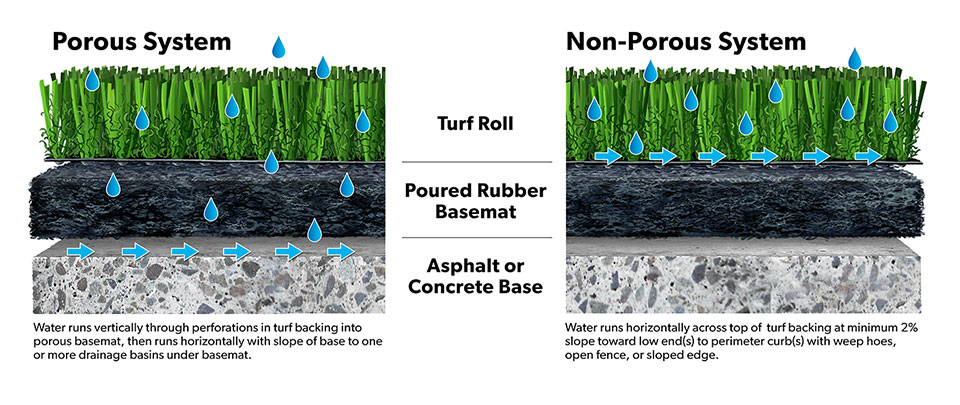 Product Data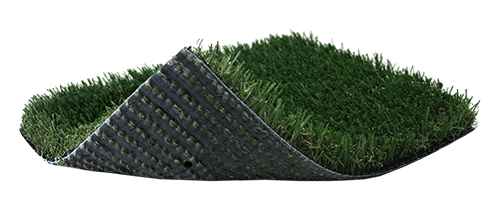 Synthetic turf fully adhered over a poured rubber basemat
Turf: Polyethylene monofilament fiber and textured polypropylene thatch tufted into a backing – typical fiber height is 1.25"
Basemat: 100% post-consumer recycled SBR (Styrene Butadiene Rubber) and polyurethane – typical basemat thickness is 1"
Partially or fully adhered
15' wide turf roll by custom lengths
Standard Color: Field green with forest/olive thatch
Optional Infill: Envirofill acrylic-coated sand infused with antimicrobial protection (at a rate of 2 lbs. per sq. ft.)
Porous: Primarily outdoor use (indoor less typical)
Base Options: Concrete, asphalt, crushed stone – typical thickness is 4" with a minimum 2% slope
Post-consumer recycled rubber – used in the basemat – sourced from the U.S.
All materials are made and assembled in the U.S.A.